Enhance your event with a little something extra.
We offer a variety of add on options such as a hot baked potato bar, a fried dough station and an ice cream station for your catering event. Click the tabs below to view all of the yummy details.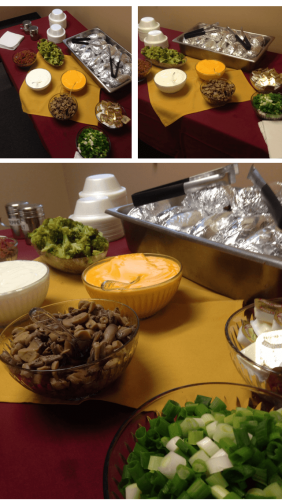 Hot Baked Russet Potatoes offered with choice of (6) toppings.
Topping options include:
Broccoli
Crisp Bacon
Shredded cheese
Chives
Sour Cream
Butter
Roasted Red Peppers
Banana peppers
Sauteed mushrooms
Caramelized onions
Chili w/beans
* SELECT UP TO (6) TOPPINGS
$4.95 per guest Minimum of 15 guests
Delivery & set-up available: disposable bowls, napkins, forks, knifes.
No additional charge.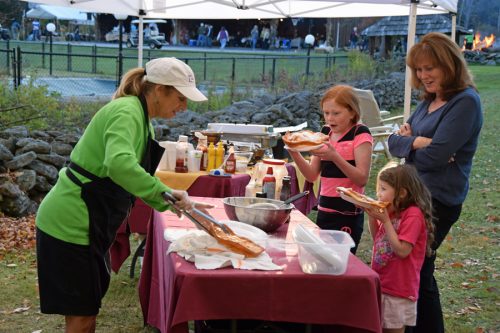 Freshly Made Fried Dough Bar is an event must have!
Served to you hot & fresh with your choice of toppings:
Strawberry Syrup
Chocolate Syrup
Caramel
Cinnamon & Cane Sugar
Whip Cream
Original Powdered Sugar
A real treat for any age to make your party special…
Includes: tent, tables, plates, forks, napkins, set-up, clean-up server for 4 hours …………………$4.95 per person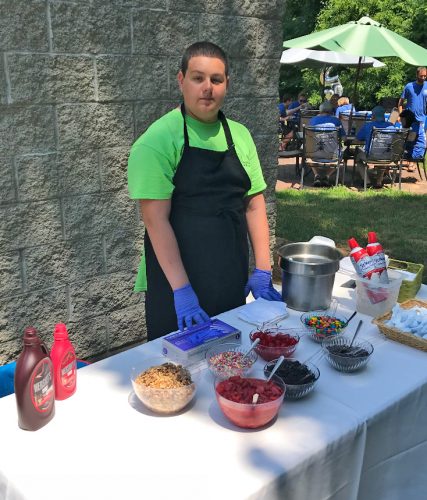 Try our Ice Cream Station at your next outdoor or indoor event.
Customize your own sundae with hand scooped vanilla ice cream to add assorted toppings of your choice:
Chocolate syrup
Chopped walnuts
Oreo cookie crumbles
Pineapple
Rainbow sprinkles
Cherries
Fresh Strawberries
Whipped cream
And more!
Full delivery and set up
4 hours……………$4.95 per person